DEVOTIONAL MESSAGE
HAGAR : THE INVISIBLE WOMAN
Rt. Rev. Geevarghese Mar Athanasios Episcopa
Diocesian Bishop of Ranni Diocese,
Marthoma Church

Hagar was a obscure Egyptian slave woman triply oppressed by race, profession and gender. Hagar was an invisible slave in the family of Abraham. This unimportant member of the un-chosen people occupies an important place in the story of God's relationship with the chosen people. When God sees Hagar He was not only seeing Hagar, but also many who are suppressed, persecuted, tortured and downtrodden. When Hagar sees God, she sees herself. When we open our eyes we see the spring of life, which is reason to live, a goal to live and promises to anticipation.

COVER MESSAGE
CHRIST-CENTERED LIFE FOR ALL BELIEVERS
By Dr K.C.Nainan, Atlanta, Georgia, U.S.A

For every Christian, Christ must be the center of all life-activities, just like every circle has a center of its own. Nothing should be allowed to replace or displace this most essential and important center of Christ in our Christian lives. Everything we think, imagine, talk and do, need to be directed or radiated from this sacred center of Christ; of course, all praises, glories and thanks belong to the living God. In the Kingdom of God, we have only one King to whom we all have to give our total allegiance, worship and adoration.

ARTICLE
THE HUMANITY AND DIVINITY OF JESUS

By Prof. Dr. Zac Varghese, London

When Jesus went to Jordan and took his place among others to seek guidance as to what to do with his life and got baptized by his cousin John that he realized that he is son of God. John and Jesus heard the declaration from heaven that 'he is my beloved son.' The early silent 30 years of Jesus' life is equally important in understanding the fullness of Jesus' ministry. In the mystery of the 'Christ event' man is re-made in the image and likeness of Christ and Christ is in then in the likeness and image of God the Father. Everyone who loves God 'abides in God and God abides in him'.

ARTICLE
WHAT LIFE IS THIS?

By Aju Tharian, New Jersey

Life is a blessing. Live life to the fullest with God's grace and blessings. Life is filled with guns and wars. You choose the way you want to live. To live life the way you want, you need to have a prayerful life. Always be humble and kind. Fear the Lord. Lead a life pleasing to God and Man. Never indulge in activities not pleasing to God. Never win anyone's curses. No astrology can bring solutions. Only God Almighty can bring us a Peaceful, Merciful, Graceful and Secure Life.

ARTICLE
THE MISSION OF THE CHURCH IN 21ST CENTURY

By Lal Varghese, Attorney at Law, Dallas

The mission of the Church should enable it to do social justice, spread the gospel, regeneration, liberation, enculturation, witnessing and a hope filled life for the world. The real Christian witnessing should be based on the transformed lifestyles of a witnessing Church. The Church needs to identify with the world and be able to carry the sufferings of its people to be the true witnesses for Christ. We are all called to surrender our lives unreservedly to him as Lord. The church whose priority is focused on its own institutionalized existence and ritualism is still in its infancy.

SYNOPSIS-SERIES
SYNOPSIS FOR MEDITATION-JANUARY
By Late V. Rev. Thomas P. Mundukuzhy Cor Episcopa
New Year, Circumcision; St. Basil, St. Gregorios
Second Sunday After Christmas : St. Luke 2:40-52
Epiphany / Theophany [Feast Of Lights] : St. Luke 3:7-22
St. John, The Baptist [January 7]
St. Stephen, The Martyr [January 8]
First Sunday After Epiphany : St. Matthew 4:12-22
Second Sunday after Epiphany : St. John 1:26-51
Third Sunday After Epiphany : St. John 3:1-12 MALAYALAM SECTION:
ARTICLE [MALAYALAM]
ST. PAUL'S PRAYER FOR HEBREWS

By Rev. Fr. Dr. T. J. Joshua - Orthodox Theological Seminary, Kottayam

In the prayer of St. Paul Hebrews address both the God Father and the Son Lord. God Father is the God of peace and God of strength. Raising the son Lord Jesus Christ from death is the great expression of the strength of God. Where there is God, there is peace. Jesus was a good, great and chief shepherd. Jesus established a new covenant of Holy Communion and endorsed it with the blood shed on the cross. The covenant is the final and eternal.

ARTICLE [MALAYALAM]
COME NEAR TO GOD

Man being the combination of the soil from earth and the Godly factor of God's breath, man does his journey in search of God. If this quest is missing in the man, he feels emptiness in life. When Moses met the Lord he was asked to remove the sandal from his feet. This is a symbolic act for the purity of mind, de-linking from the worldly matters and removal of any mask. These are the basic needs when approach the Lord.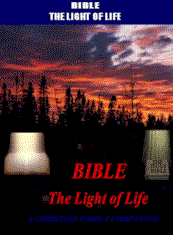 'The Bible
Light of Life'
[A Christian Family Companion]
An elaborate Bible Study Software package to establish a Special Rhythm in Christian Family and for the growing Children
Full text of the Bible.
Commentary for the Books and Chapters.
Context Dictionary

Personal and geographical Performa of Biblical Names.
Daily Worship Programs
Daily thoughts and your thoughts add on facility

Daily Prayers with Common Prayers .
Topic related links with early church fathers
Kids corner. With bible and add on Your stories.

Search engines to search your topics and words.
Family Personal Diary - Enter in...
News and Internet Site Links.

Video Clips
and much more ......

put together with most modern software technology.
--->


INDIAN CHRISTIAN ORTHODOX NETWORK



Nagpur, India (ENI). The Archbishop of Canterbury, Rowan Williams, has led celebrations to mark the 40th anniversary of the Church of North India, which was formed by six Protestant denominations, including Anglicans, in 1970. The six uniting churches in 1970 represented Anglican, Baptist, Brethren, Congregational, Disciples, Methodist and Presbyterian traditions. The visit by Williams visit comes as a time of tension in the worldwide Anglican Communion after the 2003 consecration by the Episcopal (Anglican) Church in the United States of a homosexual bishop who has a male partner. The Episcopal Church has since consecrated as a bishop an openly lesbian cleric, who has lived with a female partner for 22 years. [557 words, ENI-10-0704]
Courtesy to ENI
Bangalore, India (ENI). The Archbishop of Canterbury, Rowan Williams, has begun a 16-day visit to India by paying tribute to Mother Teresa at her tomb in Kolkata, the north eastern city once known as Calcutta, the capital of West Bengal state. "The Archbishop of Canterbury had expressed a desire to visit Mother Teresa's tomb first when the trip was planned," Ashoke Biswas, the Church of North India bishop of Kolkata told ENInews on 11 October. After praying on 9 October at the tomb of Mother Teresa, Williams visited the room of the Roman Catholic nun who would become a Nobel Peace Prize laureate, and the exhibition on her life at the Mother House of her Missionaries of Charity. [479 words, ENI-10-0687]
Courtesy to ENI