DEVOTIONAL MESSAGE
REGENERATION THROUGH BAPTISM
H.G. Mathews Mar Savarios Metropolitan
Diocesan Metropolitan of Kandanad Diocese
Malnkara Orthodox Church

As Baptism is death with Christ and resurrection with Him, through it the believer is granted the blessings of salvation that is accomplished by the death of Christ on the Cross and His resurrection on the third day. Be born again is to be born of the Spirit. Through the regeneration of Baptism we inherit three distinct experiences: Entry into Kingdom of God; Promise of Sonship and Eternal Life.

COVER MESSAGE
WHEN DOES THE LIFE BEGIN?
By Dr K.C.Nainan, Atlanta, Georgia, U.S.A

Human life begins at the time of conception. God knows every human being before he/she is born. Jesus came to save and support life. Nothing happens without His knowledge. Children are God's gift. Mothers are God's partners in the creation process and man is created in His own image. All Christians must fight for the rights of the unborn children.

BIBLE STUDY SERIES
EXEGESIS AS AN APOSTOLIC MINISTRY

By Fr. Dr. Reji Mathew, STOTS Nagpur

Regarding the apostolic interpretation of the Holy Scripture from the experience of the apostolic age of the Church, we can consider few thoughts for our understanding and practice. Both the Reader of the Scripture and its Interpreter are inspired by God. A divinely appointed Bible Scholar receives his wisdom directly from God. Discussion is a good method of Bible study. Jesus is the central message of every Bible text. Bible learning should lead to repentance and a change of life.

ARTICLE
DEVELOP HIGHER TASTE - PART 2

By Rev. Dr. Valsan Thampu

Our tastes control our choices. Each choice is positive as well as negative in itself. Taste regulates our inclinations. A taste for easy life robs us of our strength to accept possibilities. Taste for a life of indulgence jeopardizes our spiritual growth. Disunity and division are the symptoms of part-ness, not fullness of love. Love is not to be thought of an occasional indulgence, but as the matrix within which the whole of life is lived.

ARTICLE
RESPECT NOT SUSPECT

By Prof. Dr. Zac Varghese, London

We respect others because we do not have the same admirable qualities in us. Worship is another aspect of respect. Respectful attitudes, courtesy, and good manners may be things of the past, which are filed away safely in our memory stores. Break down of marriage, family, community and neighborhood occurs when respect for others fails. We need to develop a sensitivity to feel the divinity in another person; we need to have the humility to see the face of Christ in all those who we meet.

ARTICLE
DIVISION OF LABOUR

Jesus, our role model and His apostles have shown us a clear-cut policy of how one has to deal with what is due to God and what is due to Caesar. Despite the Son of Man was a pauper, not having any money, wealth or a place to hide His head, He set apart a portion of what He received from His faithful followers for the sake of helping the destitute and the downtrodden ones. Do not lay up yourselves treasures on earth, where moth and rust consume and where thieves breaks in and steal,….For where your treasure is, there your heart be also.

ARTICLE
TO ALL MY NIECES AND NEPHEWS

By Dr. Philip Abraham, North Carolina

All religions and religious philosophers agree on one aspect of nature of Godhead i.e. human mind cannot comprehend the essence of the ultimate reality, however many different models have been proposed. For us the Christians the ultimate image and goal is Jesus Christ. The path we started here on earth is just the start and goes on to eternity with Christ. We feel comforted by the presence and prayers of our beloved departed ones through Jesus Christ Who is mediating and pleading for us and for them to God.

ARTICLE
LIVING ON GOD'S DESIGN - SERIES 5
HOPE : A GIFT OF THE SPIRIT

By Dr. George K. Zachariah, Washington D.C.

Faith, hope, and love are not just pleasant feelings but were also motivators for Christian character and conduct. No achievement of human freedom can remain a sure possession, until it becomes part of the larger purposes of God. The truth of God in Christ is truth for all men, because it is truth about all men. One of the chief causes of despair is an aching loneliness – the need to reach and touch and to be reached and touched, to hold and to be held.

SYNOPSIS-SERIES
SYNOPSIS FOR MEDITATION-SEPTEMBER
By V. Rev. Thomas P. Mundukuzhy Cor Episcopa
Third Sunday After Assumption - Matthew 17:22-27
Fourth Sundat After Assumption - Matthew 5:38-48
The Nativity Of Mother St. Mary : September 8
Exaltation Of Holy Cross : September 14
First Sunday After The Exaltation Of The Cross - Matthew 5:1-12
Second Sunday After The Exaltation Of The Cross - Matthew 16:5-12
Third Sunday After The Exaltation Of The Cross - Mark 2:23-28 MALAYALAM SECTION:
ARTICLE [MALAYALAM]
SICKNESS OF GILEAD

The prophet Jeremiah prophesies to evince the folly of the people of Israel for forsaking God and shows them what mischief they had already brought upon themselves by so doing. God upbraids them with their severe ingratitude, and the ill returns they had made in spite of the favors they received from God. The prophet also condemns the violence and terror the country had exposed in the name of religion.

ARTICLE [MALAYALAM]
TALK OF HEARTS

By Rev. Fr. Joseph samuel

We should concern ourselves in the sorrows and sadnesses of others, even of our inferiors. Masters should not despise their servants' grieves. Those that are governed in their love by principles of wisdom and grace will not suffer their affections to be alienated by any considerations. Anxiety in a man's heart weighs it down, but a good word makes it glad. Gracious souls take notice of parental traditions and they receive the favor from God in ripe of time.

POEM [MALAYALAM]
DEDICATION

O' Lord our father who safeguards us in your palm with kindness, we dedicate ourselves to Your hands. Make us to obey your commandments promptly and shower your mercy to accomplish our obedience. Being an alien to this world, we have no other support than You, send us shower of Your Holy Spirit, so that we can lead a blameless life in this world.

POETRY [MALAYALAM]
PSALMS 104, 118 AND 119

God makes the winds His messengers, Flaming fire His ministers. He established the earth upon its foundations, So that it will not totter forever and ever. He causes the grass to grow for the cattle, And vegetation for the labor of man, So that he may bring forth food from the earth. It is better to take refuge in the LORD Than to trust in man. It is better to take refuge in the Lord Than to trust in princes. All nations surrounded me; In the name of the Lord I will surely cut them off.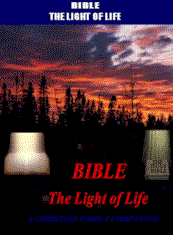 'The Bible
Light of Life'
[A Christian Family Companion]



INDIAN CHRISTIAN ORTHODOX NETWORK


Ecumenical Convention:
Venue: Venue: St. Thomas Indian Orthodox Church, 1009 Unruh Ave, Philadelphia PA 19111
6-8 PM Friday, October 10: Devotional Musical Worship
6-8 PM Saturday, October 11: Convention speech by Rev. Mathew Jackson, Mar Thoma Church, NY
4-6 PM, Sunday, October 12: Ecumenical Worship
Bangalore, India (ENI). Christian groups in India have condemned the killing of a prominent Hindu leader, and called on government security forces to protect them from reprisal attacks in eastern Orissa state, where inter-communal violence has flared in recent times. Swami Lakshmanananda Saraswati, the most senior leader of an extreme Hindu nationalist group in Orissa, was shot and killed along with five junior monks, allegedly by more than 20 Maoists who stormed his home on 23 August in Orissa's Kandhamal district. The killings triggered about 100 attacks in the area on minority Christians, who were blamed for the deaths. [564 words, ENI-08-0683]
Courtesy to ENI
Bangalore, India (ENI). Hundreds of mourners have attended the funeral of a priest brutally killed in India's southern Andhra Pradesh state, with a warning that Christians are losing faith in the country's ability to bring to justice those responsible for a string of communal attacks. The Rev. Thomas Pandipally, a Roman Catholic priest aged 38, was found dead on the roadside at the town of Yellareddy on the morning of 17 August. His eyes had been gouged out and his body had multiple stab wounds. The last time the priest had been seen was leaving a convent the previous evening on his motorcycle after having said Mass there. The motorcycle was found seven kilometres from where the priest's body was discovered. [463 words, ENI-08-0669]
Courtesy to ENI
Bangalore, India (ENI). The Roman Catholic Church in India's southern Kerala state has dismissed an allegation of sexual harassment inside a convent against a young nun who apparently committed suicide, saying a government conspiracy is behind it. "The sexual harassment charge is baseless," the Rev. George Rebeiro, spokesperson for the Catholic diocese of Kollam, told Ecumenical News International. He said there was a conspiracy by the state's communist government against the Church. [500 words, ENI-08-0664]
Courtesy to ENI
Oxford, Ohio (ENI). Barack Obama articulated his Christian faith thus dispelling rumours he is a Muslim. John McCain demonstrated an ability to electrify evangelical Christians. And Saddleback Church Pastor Rick Warren proved Americans can discuss religion and politics without the bitterness, rancour and polarisation that characterised the 2004 U.S. election. All this took place in an unprecedented forum in the history of the U.S. presidency, when each candidate was asked the same questions. The topics included abortion, personal moral failures, leadership styles and the best response to evil. Britain's Economist magazine on 16 August described the host, Warren, as "the most powerful Evangelical in America". [632 words, ENI-08-0660]
Courtesy to ENI