DEVOTIONAL MESSAGE
DO NOT REPAY EVIL FOR EVIL
H.G. Mathews Mar Barnabas Metropolitan
Diocesian Metropolitan of American Diocese
Malnkara Orthodox Church

If we repay evil for evil, people will be tempted to do more evil to us and they will become our enemies. We have to train our children to forgive and love, from early childhood so that the future generation will be better. We are the children of the same God, to whom we are obliged for all that we are and all that we have. God is giving us everything that we need in spite of our unworthiness. Another reason why we should forgive and love people is the fact that all people are fellow being like ourselves.

COVER MESSAGE
HEAVEN'S BANK WILL NEVER FAIL!
By Dr K.C.Nainan, Atlanta, Georgia, U.S.A

Our Lord Jesus taught us that man's deposits and treasure on earth could change in the negative or positive directions. But our deposits in Heaven will never be destroyed by any powers. The Lord wants us to do good work as the fruits of free salvation given to us and it is intended for glorifying our true and living God. Good works are the sacrifices that are acceptable and pleasing before the Lord.

BIBLE STUDY SERIES
ARISE AND SHINE [ISAIAH 60:1-3]

By Fr. Dr. Reji Mathew, STOTS Nagpur

The prophetic words given to Israel are relevant for the children of God too. God crowned all His creation with glory and honor. He appointed men as rulers over everything He made; He placed them over all creation to shine on this earth. Repentance is necessary for Shining. Regular Communion with God is necessary for Shining. A life based on virtues and ethics is necessary for Shining. Sacrifice is needed for Shining. Transparency and Accountability are necessary for Shining.

ARTICLE
PRESCRIPTIONS FOR LIFE

By Prof. Dr. Zac Varghese, London

Prescription should match diagnosis, we need to know what we really lack and then try to replace the deficiency or excess through focused action. We may also suffer from too much or two little of something which is causing a problem for us in our spiritual journey. We need to identify our needs through cool reflection and analysis and seek right prescriptions and spiritual exercises. Caring for these wonderful human beings with love and affection is one way of tackling many problems. We need the humility in identifying and making use of common good of our communities.

ARTICLE
CONSIDER THE LILIES OF THE FIELD, HOW THEY GROW

Man has no ownership of anything in this world; yet he claims ownership and fear his own brother, as all other created things fear man due to his superiority in the ladder of creation. God is the only Omnipotent, Omnipresent and Omniscient power; leave alone man, not even saints and angels also. The sublimity of love evaporates fear automatically. Most of those who contributed some noble achievements to the society or spiritual arena are the ones who sold their life for the Lord by wading through the river of tears and sweats.

ARTICLE
LIVING ON GOD'S DESIGN - SERIES 6
YE ARE THE TEMPLE OF THE LIVING GOD

By Dr. George K. Zachariah, Washington D.C.

Just as the Shekinah glory of God inhabited the Holy Place in the tabernacle and the Temple, so the Holy Spirit indwells the believer whose body becomes the temple of the Holy Spirit. Since the Holy Spirit indwells the believer, his body becomes holy and care must be exercised not to defile it in any manner. Jesus is the chief cornerstone of God's temple. Since the Holy Spirit lives in the believer's body, the believer cannot claim ownership of his or her body. If anyone defiles the temple of God, God will destroy him.

SYNOPSIS-SERIES
SYNOPSIS FOR MEDITATION-OCTOBER
By V. Rev. Thomas P. Mundukuzhy Cor Episcopa
Fourth Sunday After The Exaltation Of the Cross : St. Luke 16:13-18
Fifth Sunday After The Exaltation Of the Cross : St. Matthew 23:1-12
Sixth Sunday After The Exaltation Of the Cross : St. Luke 18:18-27
Seventh Sunday After The Exaltation Of the Cross : St. Matthew 5:21-26 MALAYALAM SECTION:
ARTICLE [MALAYALAM]
MAKE DISCIPLES OF ALL THE NATIONS

The commission which our Lord Jesus received Himself was from the Father. He has authorized same to His Apostles with the authority and power given to Him in heaven and earth. The commission Jesus gave to His disciples was to make disciples in all the nations. The principal intention of this commission is to disciple all nations. To make disciples one should be a Guru. Guru is not the one who teaches, but he is the one who live as a role model. Guru removes the darkness. The prime function of every Christian is to reach the light of Christ to the world.

ARTICLE [MALAYALAM]
JOURNEY TO EMMAUS

By Rev. Fr. Dr. V.M. Abraham

We should invite Jesus to all walk of life. It is through the Holy Qurbana our eyes are opened to humiliate ourselves before God as the disciples going Emmaus was enlighten after Jesus had broken the bread. We are hereby taught to be compassionate and serving and caring for others. This is the social face of the Christianity. Immediately after they came to know that their guest is Jesus, they returned back to Jerusalem and rejoiced in the resurrection Jesus along with Apostles and other disciples.

ARTICLE [MALAYALAM]
WHO IS CHRIST FOR ME?

Exactly as Jesus asked to the disciples at the Caesarea Philippi, whom you say I am, He is asking to our inner mind, what am I to you? Jesus should not be near to us only when we are needy, but we need to keep Him always with us. Love of Jesus is enchanting. While the world loves us conditionally Jesus loves us unconditionally. He loves the underserved and his love is irrespective of time and circumstances. Jesus assured us to have the privilege for to His friend. God opens possibilities in our helplessness. Man's extremity is the God's opportunity.

POEM [MALAYALAM]
MY PROTECTOR

The Lord is my keeper; The Lord is my shade on my right hand. I will live fearless. Lord is my goodness, and my fortress; my high tower, and my deliverer; my shield, and He in whom I trust. The Lord is my rock and my fortress and my deliverer, My God, my rock, in whom I take refuge. I love You, O Lord, my strength. In my distress I called upon the Lord, and cried to my God for help; He heard my voice.

POETRY [MALAYALAM]
PSALMS 121, 139, 148 AND 150

I will lift up my eyes to the mountains; From where shall my help come? My help comes from the Lord, Who made heaven and earth. He will not allow your foot to slip; He who keeps you will not slumber. O Lord, You have searched me and known me. You know when I sit down and when I rise up; You understand my thought from afar. You scrutinize my path and my lying down, And are intimately acquainted with all my ways. Praise the Lord! Praise the Lord from the heavens; Praise Him in the heights! Praise Him with timbrel and dancing.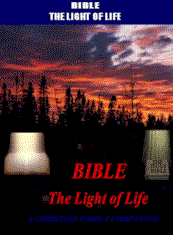 'The Bible
Light of Life'
[A Christian Family Companion]



INDIAN CHRISTIAN ORTHODOX NETWORK


Ecumenical Convention:
Venue: Venue: St. Thomas Indian Orthodox Church, 1009 Unruh Ave, Philadelphia PA 19111
6-8 PM Friday, October 10: Devotional Musical Worship
6-8 PM Saturday, October 11: Convention speech by Rev. Mathew Jackson, Mar Thoma Church, NY
4-6 PM, Sunday, October 12: Ecumenical Worship
Bhubaneswar, India (ENI). Motilal Pradhan and two of his younger brothers look fit enough to take on any challengers. Still, the three men, two of whom are soldiers in the Indian army, say they were able to do little to save their 35-year-old disabled youngest brother, whom, they assert, a Hindu mob burnt alive while they could only watch helplessly from a distance. When the 1000-strong crowd, armed with swords and other weapons, descended on the brothers' village of Gadragam on 24 August, in the troubled Kandhamal district of Orissa state, in eastern India, Christians in the village began running for their lives, Pradhan said He added that his younger brother, paralysed due to a stroke eight years ago, could not flee and the mob caught hold of him. [540 words, ENI-08-0743]
Courtesy to ENI
Bangalore (ENI). Churches in India have deplored a series of attacks on Christian places of worship in the southern state of Karnataka, and have called for measures to protect minorities in the world's second most populous nation. "We demand an immediate stop of the eruption of violence in different parts of the nation in the name of objecting [to] 'conversion'," the National Council of Churches in India said on 15 September after alleged Hindu militants attacked Roman Catholic, Protestant and evangelical churches and prayer halls during Sunday services the previous day. [371 words, ENI-08-0736]
Courtesy to ENI
Bangalore (ENI). Church charities in India are rushing aid and relief supplies to people affected by devastating floods in eastern Bihar state. The floods are reported to have displaced more than 3 million people from their homes, and by 10 September the official death toll had risen to 104, the Reuters news agency reported from Patna, the state capital of Bihar. Still, it is widely believed that the final death toll will be much higher. Churches Auxiliary for Social Action, a church relief group, said it had for the first time made public appeals in the Indian media for donations for relief work to assist those hit by the floods, the worst in the region for decades. [410 words, ENI-08-0731]
Courtesy to ENI
Geneva (ENI). Churches around the world are being asked to join in prayers on 7 September for Christians in India facing continuing sectarian violence in the country's eastern state of Orissa. "We have heard that people are being killed, houses burnt, thousands are living in relief camps, and churches and church properties are being destroyed," the Rev. Samuel Kobia, general secretary of the World Council of Churches said in a letter released on 4 September to the group's member churches in India. [398 words, ENI-08-0711]
Courtesy to ENI
Bangalore, India (ENI). Christian groups have expressed dismay at attempts by the government of India's southern Karnataka state to take action against hundreds of church educational institutions after they closed for a day to protest at ongoing violence against Christians in eastern Orissa state. The Global Council of Indian Christians in an appeal to India's National Human Rights Commission on 2 September urged it "to take steps to see that the Christian institutions [in Karnataka] are not penalised for this action of solidarity and peaceful prayer for the victims of violence in Orissa [state]". [479 words, ENI-08-0709]
Courtesy to ENI