DEVOTIONAL MESSAGE
RENEWAL OF HOME
Rt. Rev. Dr. Geevarghese Mar Theodosius Episcopa
Diocesan Bishop of Trivandrum - Quilon Diocese
Marthoma Church

House of God is the homestead of entire homes of the world. For those who really want to see Jesus, the crowd is a stumbling block. While Jesus said that your house is My house, Jesus was accepting Zaccheus to the House of God. The renewal of the House of Lord takes place through the renewal of our earthly homes. The renewal of homes happens while accepting Jesus to our home. By becoming self, the host of the house of Zaccheus Jesus taught us the importance of mutuality. By the acceptance of Jesus into his house, Zaccheus underwent a transformation of heart.

COVER MESSAGE
WORK OUT OUR SALVATION [PHIL. 2:12]
By Dr K.C.Nainan, Atlanta, Georgia, U.S.A

Christian believers must work out their salvation given to us free through the path of faith by the infinite grace and mercy of God. The gift of salvation was already planned before the world was created and was accomplished on Calvary through the sufferings and death of the Lamb of God who carried sins and sickness of every human being born on this planet. By simple faith in Godís plan, we are declared not guilty and pardoned. O course, repentance of sins and mistakes is a part and parcel of faith.

ARTICLE
PUZZLES AND PARADOXES

By Rev. Dr. Valsan Thampu

The Bible is a manual of life. Growth presupposes struggle, which cracks the shell of superficiality. In respect of anything divine, we are incapable of full comprehension. The mental and spiritual stamina to engage the puzzling aspects of life is an gift to be desired greatly. Bible reading can become, a catalyst for personal growth. Necessity for paradoxes derives from the logic of dynamism. Word of God is the basic spiritual discipline that we are to maintain.

ARTICLE
CHRISTIAN SPIRITUALITY

By H.G. Mathews Mar Barnabas

Christian spirituality is to become love, as God is love. God loves the sinners also. We find God's love in creating the world for us, in creating us in His own image and likeness, in saving us from sin and giving us the promise of heaven. There is no limit to our indebtedness to God for his manifold blessings to the whole mankind including sinners. Whatever good we do to people, will be counted as done to God. We have to remind ourselves of God's blessings and work hard.

ARTICLE
SPYING ON THE FREEDOM THAT WE HAVE IN JESUS CHRIST

By Prof. Dr. Zac Varghese, London

The foundation of Paulís idea of freedom is his conversion experience of unmerited grace of God of he being chosen, called and commissioned especially as an apostle. We carry with us a responsibility for this inheritance of being blessed as the children of God. In the freedom we break walls of division. The infinite reality of Jesus entered the finite history of mankind for us to understand and enjoy the unlimited freedom that we have in Jesus in the very simple and innocent reality of a father and child relationship.

POEM
ALISON, YOU ARE SOO SWEET

By Alina Tharian
[Six Year Old Daughter of Aju Tharian, New Jersey]

Singing is good, I love to sing
I love my sister too
But what should I do?
I love her, No matter what
She is so beautiful
She loves me.
We both love our DAD and MOM.



SYNOPSIS-SERIES
SYNOPSIS FOR MEDITATION-NOVEMBER
By Late V. Rev. Thomas P. Mundukuzhy Cor Episcopa
Annunciation To Zechariah : St. Luke 1:1-25
Annunciation To St. Mary, Mother Of God [November 2] : St. Luke 1:26-38
Dedication Sunday [Hoodos Etho] : St. Luke 19:47-20:8 MALAYALAM SECTION:
ARTICLE [MALAYALAM]
REJOICE IN HOPE

By Rev. Fr. Dr. T. J. Joshua - Orthodox Theological Seminary, Kottayam

Three basic factors of Christian life are hope, endurance and prayer. A strong hope enables us to withstand all turbulences in our worldly life. As per scriptures, our hope is Lord Jesus Christ. Christian faithful are considered with hope. The foundation of Christian faith is Jesus Christ because He was victorious over sin, death and Satan. Jesus gave great promise for eternal life.

ARTICLE [MALAYALAM]
BE WITH THE MIND OF CHRIST

Christians should be like-minded of Christ to be diligent and serious in Christian course. To love one another being of one accord is the law of Christís kingdom. We must bear a resemblance to the life of Christ, if we would have the benefit of His death. Christ was eminently humble, and this is what we are peculiarly to learn of Him. If we were like Christ, we should be lowly-minded. We must walk in the same spirit and in the same steps with the Lord Jesus.

ARTICLE [MALAYALAM]
LOVE, THE ONLY MEANS FOR HUMAN UNITY

By H.G. Geevarghese Mar Osthathios Metropolitan

Those who destroy the Church or Temple of other religions are doing so after ruining the self-temple where God abides. No religion in the world advocate for killing the co-human. No religion can wipe out any of other religions. The values in religious scriptures should be reflected in personal life. Gift of the human race is peace and all religions stand for it.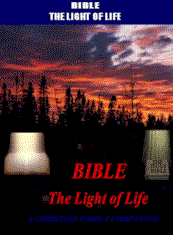 'The Bible
Light of Life'
[A Christian Family Companion]
An elaborate Bible Study Software package to establish a Special Rhythm in Christian Family and for the growing Children
Full text of the Bible.
Commentary for the Books and Chapters.
Context Dictionary

Personal and geographical Performa of Biblical Names.
Daily Worship Programs
Daily thoughts and your thoughts add on facility

Daily Prayers with Common Prayers .
Topic related links with early church fathers
Kids corner. With bible and add on Your stories.

Search engines to search your topics and words.
Family Personal Diary - Enter in...
News and Internet Site Links.

Video Clips
and much more ......

put together with most modern software technology.
--->


INDIAN CHRISTIAN ORTHODOX NETWORK



Nagpur, India (ENI). The Archbishop of Canterbury, Rowan Williams, has led celebrations to mark the 40th anniversary of the Church of North India, which was formed by six Protestant denominations, including Anglicans, in 1970. The six uniting churches in 1970 represented Anglican, Baptist, Brethren, Congregational, Disciples, Methodist and Presbyterian traditions. The visit by Williams visit comes as a time of tension in the worldwide Anglican Communion after the 2003 consecration by the Episcopal (Anglican) Church in the United States of a homosexual bishop who has a male partner. The Episcopal Church has since consecrated as a bishop an openly lesbian cleric, who has lived with a female partner for 22 years. [557 words, ENI-10-0704]
Courtesy to ENI
Bangalore, India (ENI). The Archbishop of Canterbury, Rowan Williams, has begun a 16-day visit to India by paying tribute to Mother Teresa at her tomb in Kolkata, the north eastern city once known as Calcutta, the capital of West Bengal state. "The Archbishop of Canterbury had expressed a desire to visit Mother Teresa's tomb first when the trip was planned," Ashoke Biswas, the Church of North India bishop of Kolkata told ENInews on 11 October. After praying on 9 October at the tomb of Mother Teresa, Williams visited the room of the Roman Catholic nun who would become a Nobel Peace Prize laureate, and the exhibition on her life at the Mother House of her Missionaries of Charity. [479 words, ENI-10-0687]
Courtesy to ENI