WISH ALL LOL READERS A MERRY CHRISTMAS & HAPPY NEW YEAR
DEVOTIONAL MESSAGE
A SERIOUS PROPHETIC CALL AGAINST DEVASTATION
Rt. Rev. Thomas Mar Timotheos Episcopa
Diocesan Bishop of Kunnamkulam-Malabar Diocese
Marthoma Church

Ruin and devastation in many aspects of life is a very common phenomenon of the modern world. Collapse in Politics, shambles of religion, rupture of family, alcohol and drug addictions, setback from natural calamities and epidemic diseases, financial crisis; all these are symptoms of destruction and devastation. Church stands in the place of prophets who laments and appeal the people for repentance and a comeback to Gospel.
COVER MESSAGE
GLORY TO GOD AND PEACE ON EARTH
By Dr K.C.Nainan, Atlanta, Georgia, U.S.A
Glory to God in the highest heaven and peace on earth to those with whom He is pleasedis a message to all nations, all tribes and to every Christian believer to believe and proclaim. When the prince of peace was incarnated as a human being in the city of David, many biblical prophesies were fulfilled and to fulfill God's supreme plan of human salvation from the power of sin, death and Satan. All believers scattered among various denominations must celebrate Christmas to remember with the good spirit of celebration and thanks.
ARTICLE
HOW CERTAIN SHOULD WE BE, THE PROBLEM OF RELIGIOUS PLURALISM
The principle of religious pluralism is accepting that in religion we are dealing with a mystery, which means claims to absolute truth are inevitably open to question. If there is a doctrine, it has to develop. For doctrine to develop we shouldn't just live with other religions but learn from them. As Jacques Dupuis said dialogue is the necessary foundation of a theology of religions. And that's also of course what the great theologian we are celebrating today said.
ARTICLE
PLACING OTHERS FIRST
By Prof. Dr. Zac Varghese, London
St. Paul exhorted to do nothing out of selfish ambition or vein conceit, but in humility consider others better than ourselves. If Christ's love has made any difference to our lives then we are not expected to push our way to the front of the queue. Selfish ambition or vanity brings discord. It is godless people who throw their weight around and when they get little power. We ourselves have the habit of making time for others at Christmas through entertaining, providing hospitality, and buying presents.
ARTICLE
FACTORS THAT SHAPE SPIRITUALITY
The Bible is a manual of life. Growth presupposes struggle, which cracks the shell of superficiality. In respect of anything divine, we are incapable of full comprehension. The mental and spiritual stamina to engage the puzzling aspects of life is an gift to be desired greatly. Bible reading can become, a catalyst for personal growth. Necessity for paradoxes derives from the logic of dynamism. Word of God is the basic spiritual discipline that we are to maintain.
SYNOPSIS-SERIES
SYNOPSIS FOR MEDITATION-DECEMBER
By Late V. Rev. Thomas P. Mundukuzhy Cor Episcopa
Visitation of St. Mary to Elizebeth: St. Luke 1:39-56
Birth Of St. John The Baptist [December 8] : St. Luke 1:57-80
Revelation to St. Joseph [December 15] : St. St. Matthew 1:18-25
Sunday before Christmas : St. Matthew 1:1-8; St. Luke 3:23-38
Christmas - Nativity of our Lord [December 25] : St. Luke 2:1-14; St. Matthew 2:1-12
Massacre Of Children : St. Matthew 2:15-17
Praise of St. Mary : St. Luke 11:15-20
Sunday After Christmas : St. Matthew 2:9-15; 19-23
FELICITATION
TEN YEARS OF EXCELLENCE [ICON]
INDIAN ORTHODOX CHRISTIAN NETWORK
By Dr. Rajan Mathew
Indian Christian Orthodox Network (ICON) is a network for the members of the Indian Orthodox Church. By its merits of its own, it became an icon and reflection of the believers of the Church. ICON completes ten years of excellence after its inception. The forum keeps on growing in the size as a large group with around 10000 members into its fold. ICON became a part of the life of a large group of Indian Orthodox Christians spread around the world. LOL wish the ICON a continuing wholesome, assuaging and conciliatory influence on a large group of people.
MALAYALAM SECTION:
ARTICLE [MALAYALAM]
BE PATIENT IN TRIBULATION
By Rev. Fr. Dr. T. J. Joshua - Orthodox Theological Seminary, Kottayam
Tribulation in life is an integral part of human life irrespective of gender, culture, education or class. St. Paul exhorts us to keep perseverance in tribulation. Jesus taught us that we have tribulation in the world, but take courage as He had overcome the world. When the first man did sin in the Garden of Eden and henceforth man could not but eat in sorrow all the days of his life. As per the scripture our attitude of endurance towards tribulation is more important.
ARTICLE [MALAYALAM]
TIGHT CORNERS OF LIFE
Though Joseph was in the dark prison, falsely accused, eventually he was honored and favored by the providence of God, which had made him a minister of Egypt. Though he was sufferer, his imprisonment made both honorable and comfortable by the tokens of God's special presence with him. Joseph was at a distance from all his friends and relations, but the Lord was with Joseph, and showed him mercy. With all his sufferings Joseph firmly believed in God and considered all his sufferings as the will of God.

FELICITATION TO H.H. BASALIOS MARTHOMA PAULOSE II
By Editor Dr. Rajan Mathew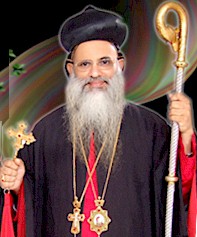 On 2nd November 2010, Catholicose designate H.B. Paulose Mar Milithios was consecrated as the eighth Catholicose of Malankara Orthodox Church (MOC), after the establishment of Catholicate in India during 1912. The Consecration ceremony was held at St. Peter and St.Paul Church at Parumala where the first Indian Christian declared saint St. Geevarghese Mar Gregorios is entombed. The ecclesiastical title of the New Catholicose is HH Basalios Marthoma Paulose II. Mar Basalios Poulose II succeeded the seventh Catholicose, Mar Basalios Didimos I. The Christian community established by St. Thomas in Kerala is still the dominant Christian community in India. Malankara Orthodox Church continues to uphold the apostolic traditions and religious heritage of ancient Church. As the community is purely Indian in its character and original in the lineage, the MOC remain as the basic cross section of Orthodoxy in specific and Christianity at large in India. The new Catholicose is the prelate of this prime traditional orthodox Christian faction in India.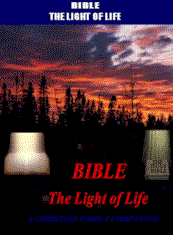 'The Bible
Light of Life'
[A Christian Family Companion]
An elaborate Bible Study Software package to establish a Special Rhythm in Christian Family and for the growing Children
Full text of the Bible.
Commentary for the Books and Chapters.
Context Dictionary

Personal and geographical Performa of Biblical Names.
Daily Worship Programs
Daily thoughts and your thoughts add on facility

Daily Prayers with Common Prayers .
Topic related links with early church fathers
Kids corner. With bible and add on Your stories.

Search engines to search your topics and words.
Family Personal Diary - Enter in...
News and Internet Site Links.

Video Clips
and much more ......

put together with most modern software technology.
--->


INDIAN CHRISTIAN ORTHODOX NETWORK



Nagpur, India (ENI). The Archbishop of Canterbury, Rowan Williams, has led celebrations to mark the 40th anniversary of the Church of North India, which was formed by six Protestant denominations, including Anglicans, in 1970. The six uniting churches in 1970 represented Anglican, Baptist, Brethren, Congregational, Disciples, Methodist and Presbyterian traditions. The visit by Williams visit comes as a time of tension in the worldwide Anglican Communion after the 2003 consecration by the Episcopal (Anglican) Church in the United States of a homosexual bishop who has a male partner. The Episcopal Church has since consecrated as a bishop an openly lesbian cleric, who has lived with a female partner for 22 years. [557 words, ENI-10-0704]
Courtesy to ENI
Bangalore, India (ENI). The Archbishop of Canterbury, Rowan Williams, has begun a 16-day visit to India by paying tribute to Mother Teresa at her tomb in Kolkata, the north eastern city once known as Calcutta, the capital of West Bengal state. "The Archbishop of Canterbury had expressed a desire to visit Mother Teresa's tomb first when the trip was planned," Ashoke Biswas, the Church of North India bishop of Kolkata told ENInews on 11 October. After praying on 9 October at the tomb of Mother Teresa, Williams visited the room of the Roman Catholic nun who would become a Nobel Peace Prize laureate, and the exhibition on her life at the Mother House of her Missionaries of Charity. [479 words, ENI-10-0687]
Courtesy to ENI