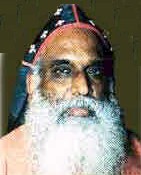 H.G. DR. JOSEPH MAR
IRENAEUS
SUFFRAGON METROPOLITAN
And I saw a new heaven and a new earth: for the first heaven and the first earth were passed away; and there was no more sea. And I John saw the holy city, new Jerusalem, coming down from God out of heaven, prepared as a bride adorned for her husband. And I heard a great voice out of heaven saying, Behold, the tabernacle of God [is] with men, and he will dwell with them, and they shall be his people, and God himself shall be with them, [and be] their God. And God shall wipe away all tears from their eyes; and there shall be no more death, neither sorrow, nor crying, neither shall there be any more pain: for the former things are passed away. And he that sat upon the throne said, Behold, I make all things new. And he said unto me, Write: for these words are true and faithful. (Revelation 21:1-5)
Early years of twenty-first century were sheer disgusting; truly an epochal period in history in the sense of the manner in which it has been ravaged. Those were the days of grief, conflicts and terror. During the period of all these adversities, we experienced the assurances and hopes provided by our Lord. Virgin Mary had exemplified through her life that, "For with God nothing shall be impossible." In the midst of this grave crisis of our time, we are called to become the achievers and proclaimers of the promised assurances of Lord Jesus Christ. Manifestos of the World Social Forum (WSF) convened in January 2004 at Mumbai also reflected to uphold the same view regarding the assurance from our Lord for building a new world. Convincingly a new world and new world order is possible, urgent and necessary in Christ. Holy Spirit manifests this possibility through the unity of contemporary Churches. An alternative world is viable. During the twenty-first century, though we achieved the prosperity and brighter hopes for a better tomorrow, at the same time, we hear the distressed wailing of desperation from many corners. However, in spite of all these adversities, Churches and Social Science strongly exhorts us that there is great hope for a new World Order.
There are three essential factors to be observed to make a new World possible:
Composition should make matters alluring:
In order to make a new world order possible, God's creation should be made appealing through a well composed human organization. After God had created the heaven and earth, He put man in it with the consent to him for organizing it. But the man had disorganized God's creation and tried to disfigure it by his transgressions. Unscientific exploitation of the environments is being configured as part of this disorganization. But through a divine recreation and God driven organization, a new world order is possible.

Corrections through our life experiences:
While the first man had gone out of God's Grace by his disobedience of the Law, modern man had fallen into the tendency to digress from his creator, God, through his erratic views and actions. A new world is possible only if man recognizes and accede his inconsistencies and humble himself for the corrections. Instead of despising others, when we commit ourself to remain acutely aware of our state and submit ourself for refinement, the doors of a gorgeous horizon of a new world will be opened to us. So a Transfer motion theology becomes essential for this new century. Our slackness for correction pause strong issues of childcare, healthcare, food care etc. We can find solutions to these issues only by regulating ourself for the submission to a transfiguration.

Re-establishment of relations:
When we live in the entanglement of broken families, shattered social setup, conflicting political culture etc., how we can explore the new possibilities? It is essential to re-establish the family relations for this cause. Depending on God, when we endeavor to reunite all the fragmented factors, a new world becomes possible. This is the promise and assurance given by Jesus Christ.
While standing in the forefront of a bewildering world, let us all affirm in unison, with one voice, "Yes another world is possible in Christ".