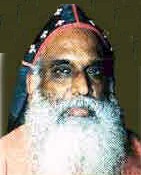 H.G.Dr.Joseph Mar Irenaeus Suffragan
Diocesan Metropolitan, Adoor-Niranam-Thumpamon Diocese, Marthoma Church
Hermon Aramana,
Adoor, Kerala.
The month of March 2002 Kerala and India are facing problems which have not happened before. The economic crisis have driven the government to take certain remedial measures, to which the state employees and the teachers of the state has a confrontation. The Ayodhya temple construction has caused blood shed in Gujarat and suspicious all over the country. The relationship between the majority communities and minority have become strained. Uncertainty prevails as we look to the future . Thank God the Kerala state issues have come to an understanding and the events in Gujarat did not have repercussions in any part of the country. Let us hope and pray the mutual understanding may prevail and the directions of the supreme court be adhered. Let our pilgrimage to national hood which have started in 1947 may grow and be strengthened. May our prime minister have the courage and strength to deal with the given situation to lead the country in peace and harmony and keep it in Gandhian secularism.
Before the Holy week there is another confrontation of the two branches of the Indain orthodox church . Purumala and Puthencuruz are two places with significant demonstration of their identity and mission. Let mutual understanding and recognition may prevail. The Supreme Court has given a framework. Let those churches follow the transparent directives of the court without their own interpretation of the direction. May the good Lord direct the leaders of both churches to understand that they are of the same body of our Lord Jesus Christ, even the church.
In order to have reconciliation and establishment of peaces among the communities and the churches the best way is to accept the realities that we can accept and respect the realities on which we differ.
The vision of one nation and one church with diverse manifestation of language, culture and faith will add the beauty of the oneness in the nation and the church, like the different colour flowers adds the beauty of the nature.
Remember it is God who controls the destiny of the people of the nation. He looks for the people to be sent to establish peace and harmony in the disturbed environment. Let the spirit of the reconciliation prevail. May God bless our country and its leaders.

His Grace Dr. Joseph Mar Irenaeus Suffragan Metropolitan , Hermon Aramana, Adoor.