WISH ALL LOL READERS A BLESSED NEW YEAR
DEVOTIONAL MESSAGE
WHAT ARE WE SEARCHING FOR?
H.G. Yuhanon Mor Meletius Metropolitan
Diocesan Metropolitan of Thrissur Diocese
Malankara Orthodox Church

A babe wrapped in swaddling clothes, lying in a manger was the beginning of a new chapter in the history of humanity guided by God. The concept of Immanuel which means 'God with man', initiated a new chapter in the human history. The great fathers of our Church confessed and proclaimed "un-assumed are unsaved". Our Lord assumed our poor and wretched situation not to make us materially wealthy but to make us whole and happy.
COVER MESSAGE
LET THE SPIRIT DIRECT OUR LIVES [GALATIANS 5:16]
By Dr K.C.Nainan, Atlanta, Georgia, U.S.A
Spirit is our comforter, councilor, guide and sanctifier of our lives day by day. He is the Seal of our salvation in Christ. The Lord asked us to pray to the Father to give us the presence and infilling of the Spirit from time to time. He is the one who reveals the truth about God and glorify the Name of Jesus in our lives. Holy Spirit is our divine helper to produce all the nine fruits, staring from love, joy, and peace to self-control. Surrendering our lives to Holy Spirit is an essential condition to receive the gifts of the Spirit and to produce the great fruits of Spirits.
ARTICLE
MADE IN HUMAN LIKENESS
By Prof. Dr. Zac Varghese, London
When we are caught out in any natural disasters we begin to realize that human needs are beyond human help. It is in this helplessness we get a little opportunity to think about our own contributions to these ecological imbalances. The prophetic promise of God's presence with us is fulfilled in the Christmas event; it is indeed the story of eternal rescue of God and we are invited to 'rest in the shadow of the Almighty.' We need to learn to imitate Jesus to bring the saving grace of God to mankind.
ARTICLE
LOOKING FOR BRAHMAN IN A MANGER
Jesus Christ's arrival was proof that the divine mystery could indeed exist in man. The incarnation of the Divine amongst humans is God's refusal to make a distinction between divinity and humanity. The message of the Kingdom of God is that the future is now present and can be fulfilled on earth. The baby in the manger had come to deliver a new doctrine: man could save himself through love, repentance, giving up of habitual ways of thinking/acting. Christmas is where Christ's message lives and all else is continuation of pagan festival, Saturnalia.
ARTICLE
THE SONG OF MARY
The Song of Mary is called the Magnificat. Mary sees a vision of a new order of things where the weak and the poor will throw off their shackles. It is a song of liberation for man as well as for woman. The Song of Mary reflects the teachings of the prophets of the Old Testament in the Bible, who denounced the oppressors of the people. Mary's Song is a song of deliverance from all kind of injustice. The Song of Mary is a reminder that charity without justice is an insult, and peace only a graveyard where there is no equality.
ARTICLE
TASTE OF TEARS
By Aju Tharian, New Jersey
A droplet of beads falling from one's eyes is "Tears". These are precious for an individual. Always pray that you are not the cause for anyone else to shed his or her tears. Even if we cannot do good, never hurt anyone's feelings. Feelings hurt are difficult to mend and heal. We can attain this by walking in the life of Christ. Tears bring comfort. Try to be a source of comfort to others. God is full of mercy. When you need, "Call unto Him and He will answer you."
ARTICLE
NEW YEAR, NEW DAY
By Rev. Fr. John-Brian Paprock
A marvelous aspect of Christian faith is that we can be constantly beginning, which is to say that we are redeemed only by the day, not by the entire life altogether. Not as accumulation of days, but in this day we are saved. In this day, we are given the opportunities to express our faith. In this day everything, our entire eternal life, can be determined. It does not matter to us really which day it is - or should not matter to us which day it is - because every day is a day of redemption.
SYNOPSIS-SERIES
SYNOPSIS FOR MEDITATION-JANUARY
By Late V. Rev. Thomas P. Mundukuzhy Cor Episcopa
New Year, Circumcision; St. Basil, St. Gregorios
Second Sunday After Christmas : St. Luke 2:40-52
Epiphany / Theophany [Feast Of Lights] : St. Luke 3:7-22
St. John, The Baptist [January 7]
St. Stephen, The Martyr [January 8]
First Sunday After Epiphany : St. Matthew 4:12-22
Second Sunday after Epiphany : St. John 1:26-51
Third Sunday After Epiphany : St. John 3:1-12
MALAYALAM SECTION:
ARTICLE [MALAYALAM]
TWO WORD PRAYER OF ST. PAUL : MARANATHA
By Rev. Fr. Dr. T. J. Joshua - Orthodox Theological Seminary, Kottayam
Maranatha is the smallest prayer of St. Paul, we can see in his epistles. Maranatha is an Aramaic phrase occurring once only in the New Testament and also in the Didache which is part of the Apostolic Fathers' collection. It is transliterated into Greek letters rather than translated, and is found at the end of Paul's First Epistle to the Corinthians. (1 Corinthians 16:22) This was a traditional prayer of early Christian Church which means 'O Lord, come!', for the early return of Jesus Christ. The prayer interpretation of the word is supported by what appears to be a Greek equivalent of this acclamation in Rev 22:20 'Amen. Come, Lord Jesus!'
ARTICLE [MALAYALAM]
LIQUOR FREE CHRISTMAS AND NEW YEAR
By Rev. Fr. K.K. John, Philadelphia
As per the New Testament, body of person is the temple of God and it should be preserved holy as a Church. God is Holy and He can dwell only in a holy temple. Man himself is not holy or saintly as God is the only holy. Believers who keep the holiness of God became the Saint in God. They produce the fruits of Holy Spirit. We should not defile the temple of God with vices of world and flesh. Intoxication with liquor, over indulgence fleshy desires, addiction of drugs, and these all defile the body which is the temple of God. As per guidance of the Holy Church, believers should follow its temperance activities.
ARTICLE [MALAYALAM]
CHRISTMAS : THE FESTIVAL OF AMAZEMENT
By Rev. Fr. Philip Tharakan
Christmas is a festival of amazement. As the birth of Christ within a virgin girl is beyond the wisdom and sense of man and hence the birth of Christ is amazement. God who is omnipresent in the universe became a zygote is a bewildering news for the human brain. Usually the standard news became stale after few hours or after few days. But the news of the birth in Bethlehem, though it passed 200 years, still it remain as fresh news and it is an amazing thing.
PRAYERFUL HOMAGE TO ANJUMOL BABY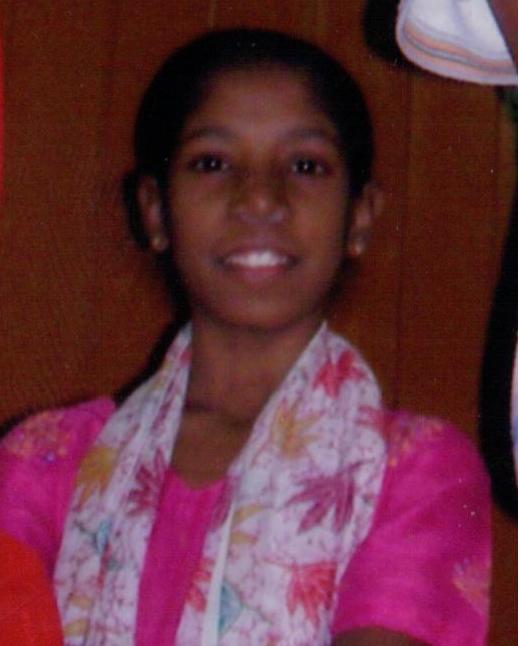 6430 days lived with us in this earth and passed away to God on the same day when St. Mary visited Elizabeth (28th Nov. 2010). Many times fully read Holy Bible with great faith. She was not only best in studies but in drawing, singing, cooking and a born-in prayer warrior. She was the blessed lamp of Love and fragrance of joy in our Home. She was so friendly and caring to all. We trust she is in Heaven along with other saints praying for us now.....Deeply bereaved family members Raju, Shainey, Ajesh and Friends & Relatives.

The entire Light of Life family joins with Raju family in this hard time of sorrow and expresses heartfelt condolences to the dear ones and pray to God Almighty to keep Anjumol's soul in peace.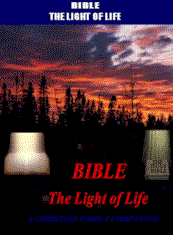 'The Bible
Light of Life'
[A Christian Family Companion]
An elaborate Bible Study Software package to establish a Special Rhythm in Christian Family and for the growing Children
Full text of the Bible.
Commentary for the Books and Chapters.
Context Dictionary

Personal and geographical Performa of Biblical Names.
Daily Worship Programs
Daily thoughts and your thoughts add on facility

Daily Prayers with Common Prayers .
Topic related links with early church fathers
Kids corner. With bible and add on Your stories.

Search engines to search your topics and words.
Family Personal Diary - Enter in...
News and Internet Site Links.

Video Clips
and much more ......

put together with most modern software technology.
--->


INDIAN CHRISTIAN ORTHODOX NETWORK



Nagpur, India (ENI). The Archbishop of Canterbury, Rowan Williams, has led celebrations to mark the 40th anniversary of the Church of North India, which was formed by six Protestant denominations, including Anglicans, in 1970. The six uniting churches in 1970 represented Anglican, Baptist, Brethren, Congregational, Disciples, Methodist and Presbyterian traditions. The visit by Williams visit comes as a time of tension in the worldwide Anglican Communion after the 2003 consecration by the Episcopal (Anglican) Church in the United States of a homosexual bishop who has a male partner. The Episcopal Church has since consecrated as a bishop an openly lesbian cleric, who has lived with a female partner for 22 years. [557 words, ENI-10-0704]
Courtesy to ENI
Bangalore, India (ENI). The Archbishop of Canterbury, Rowan Williams, has begun a 16-day visit to India by paying tribute to Mother Teresa at her tomb in Kolkata, the north eastern city once known as Calcutta, the capital of West Bengal state. "The Archbishop of Canterbury had expressed a desire to visit Mother Teresa's tomb first when the trip was planned," Ashoke Biswas, the Church of North India bishop of Kolkata told ENInews on 11 October. After praying on 9 October at the tomb of Mother Teresa, Williams visited the room of the Roman Catholic nun who would become a Nobel Peace Prize laureate, and the exhibition on her life at the Mother House of her Missionaries of Charity. [479 words, ENI-10-0687]
Courtesy to ENI