DEVOTIONAL MESSAGE
A SEASON OF RENEWAL FOR ALL
H.G. Dr. Yakob Mar Irenaios Metropolition
Diocesan Metropolitan of Cochin Diocese
Malankara Orthodox Church

Prophet Isaiah was emphatic in arguing that lent and fasting are not just pious "obligatory Observances" for the people of God, but a trmendous tranforming force. The central theme of the preaching of Jesus Christ and earlier, of John the Baptist, was the call to repentance and renewal. All the three elemets - body, mind and soul, do participate in this ardurous process of Lent. The note in Isaiah specifically exhorts that lent is to accepted wholeheartedly as the time to repair and make anew.

COVER MESSAGE
A NEW NAME IN HEAVEN FOR ALL BELIEVERS
By Dr K.C.Nainan, Atlanta, Georgia, U.S.A

In ancient times it used to be a practice to give white stones to the persons who are forgiven. In public games winners were given white stones with names written so that they are entitled with many privileges. Similarly we the believers in Jesus Christ will be given white stones with a very special name when we reach heaven after winning victories in our sufferings and struggles in our daily Christian lives.

ARTICLE
I WANT TO LOVE GOD

By Prof. Dr. Zac Varghese, London

All religions are true, what we're all trying to do is to love God. Laws and sacraments have a role in directing us to God. Jesus taught us how to love God. Our relationship with others is the very essence of our relationship with God. Loving God has to be translated into loving our neighbours too. This love is about putting others first and destroying our ego boundaries. It is about the kenosis, self emptying. This love is about offering life voluntarily for the benefit of others.

ARTICLE
LIFE A STRUGGLE

By Aju Tharian, New Jersey

Life is not a Bed of Roses for All. Life is challenging. These poor souls are not recognized nor appreciated for the hard tasks they do. It's a pity. Rough and tough are they. Their work made them so. Most of them find pleasure and happiness in their work and their friend circles at work. Smile always………. Find happiness in whatever job you do. Pray Everyday. Forget not to Ask the Lord Almighty to give you Good Health. If wealth is lost, something is lost. But if Health is lost, everything is lost. Prayer can move things. Pray for all people who suffer.

FELICITATION
NEWLY ORDAINED FR. GEEVARGHESE JOHN

By LOL Feature with Notes from Fr. K.K. John

Rev. Dn. Geevarghese John is ordained to priesthood on March 26, 2011 at St. Thomas Orthodox Church Philadelphia. Both Mor Barnabas and Mor Nicholovos thirumenis were present. Mor Nicholovos was the celebrant and Valiya thirumeni admonished during his blessed sermon. More than 30 clergies, deacons, priests and corepiscopos, participated. Seminarians, choir members parish MGOCSM/Focus, members and invitees, about 600 in numbers attended and blessed the ceremony.

SYNOPSIS-SERIES
SYNOPSIS FOR MEDITATION-APRIL
By Late V. Rev. Thomas P. Mundukuzhy Cor Episcopa
New Year, Circumcision; St. Basil, St. Gregorios
Lent V: The Bent Woman : St. Luke 13:10-17
Lent VI: The Blind Man : St. John 9:1-41
40th Friday of Lent: St. Luke 4:1-13; Matthew 4:1-11
Lazarus Saturday: St. John 11:1-46
Palm Sunday: Matthew 21:1-17; Mark 11:1-11; St. Luke 19:28-34; St. John 12-19
Passover : St. Luke 22:14-30; St. John 6:41-63
Good Friday: St. Matthew 26-27; St. Mark 14-15; St. Luke 22-23; St. John 18-19
Good/Great Saturday: St. Matthew 27:57-66; St. Mark 15:42-16:1; St. Luke 23:50-56; St. John 19:31-42
Resurrection Sunday: St. Matthew 28:1-20; St. Mark 16:1FF; St. Luke 24:1FF; St. John 20:1FF
First Sunday After Easter: St. John 20:19-31
Second Sunday After Easter: St. John 21:1-14 MALAYALAM SECTION:
ARTICLE [MALAYALAM]
FAMILY OF ABRAHAM

By Rev. Fr. Dr. T. J. Joshua - Orthodox Theological Seminary, Kottayam

Abraham is spoken of in the Bible as the friend of God. This Title of Abraham is conveyed by God himself in the Book of Isaiah Chapter 41. Also Abraham is known as the Father of Believers. Abraham is a role model for all believing community. Abraham is the Old Testament Name which is maximum referred in the New Testament. The God of Glory appeared to Abraham and given him a commission to go to a distant land. Abraham blindly obeyed the Word of God.

ARTICLE [MALAYALAM]
COME NEAR TO GOD

Man being the combination of the soil from earth and the Godly factor of God's breath, man does his journey in search of God. If this quest is missing in the man, he feels emptiness in life. When Moses met the Lord he was asked to remove the sandal from his feet. This is a symbolic act for the purity of mind, de-linking from the worldly matters and removal of any mask. These are the basic needs when approach the Lord.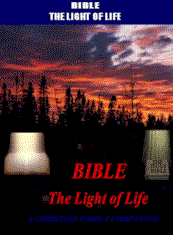 'The Bible
Light of Life'
[A Christian Family Companion]
An elaborate Bible Study Software package to establish a Special Rhythm in Christian Family and for the growing Children
Full text of the Bible.
Commentary for the Books and Chapters.
Context Dictionary

Personal and geographical Performa of Biblical Names.
Daily Worship Programs
Daily thoughts and your thoughts add on facility

Daily Prayers with Common Prayers .
Topic related links with early church fathers
Kids corner. With bible and add on Your stories.

Search engines to search your topics and words.
Family Personal Diary - Enter in...
News and Internet Site Links.

Video Clips
and much more ......

put together with most modern software technology.
--->


INDIAN CHRISTIAN ORTHODOX NETWORK



Bangalore, India (ENInews)--Responding to a recent prediction that gender prejudice and sex-selective abortion in India will result in 20 percent more men than women by 2030, a prominent church woman leader says the church should address these issues. [392 words, ENI-11-0141]
Courtesy to ENI
New Delhi (ENInews)--Churches in India have been urged to stand up for indigenous peoples who have been affected by such development projects as dams and mines. [473 words, ENI-11-0081]
Courtesy to ENI